Places to Visit in Mallow, County Cork, Republic of Ireland
---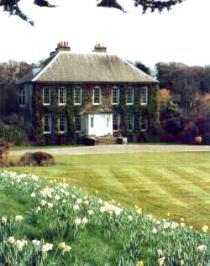 Annes Grove Gardens
Castletownroche
Mallow
County Cork
Tel: +353 (0)22 26145
Email: click here
Website: click here


Annes Grove Gardens are famous privately owned gardens open to the public during the summertime. Annes Grove Gardens are situated in County Cork, Southern Ireland.
Annes Grove demesne, known in the 18th century as Ballyhimock, was originally an estate of the Grove family. In the late 18th century it became the property of the Hon. Arthur Grove Annesley, as a consequence of the marriage of his uncle, the first Earl Annesley, to Mary Grove. His descendants have lived here ever since.
The gardens at Annes Grove, created by the late Richard Grove Annesley in the first half of the twentieth century, are a supreme expression of gardening in the Robinsonian manner - the interplanting of native and exotic species into a natural setting with a minimum of formality. For the specialist, the collection of rhododendrons is of particular interest: it includes specimens which were originally raised by Mr. Annesley from seed collected by the late Frank Kingdon-Ward in Tibet and Nepal.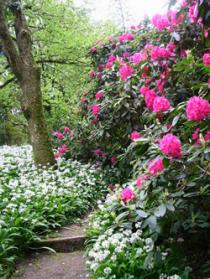 Facilities
• Gardens
• Picnic Site
• Car Park,
Additional Services
A small retail nursery in the walled garden, open when the main garden is open or at other times strictly by appointment.
The range of plants grown, mainly propagated at Annes Grove, includes less common border perennials, woodland plants and some shrubs
In case of alteration, please check prices, opening times and any specific important information before booking or visiting