East Coast and Midlands
---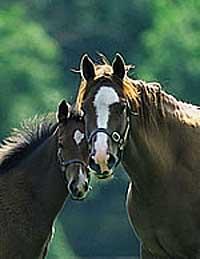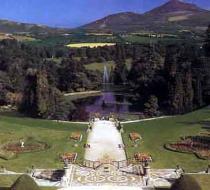 East Coast and Midlands
EAST COAST OF IRELAND
The East Coast and Midlands Region of Ireland consists of the following counties:-Kildare, Laois, Longford, Louth, Meath, North Offaly, Westmeath, Wicklow - and stretches from the magnificent golden beaches of the East Coast to the majestic Shannon in the Midlands. This area offers visitors a wide range of unrivalled facilities and amenities to suit the young and old. Some of Irelands finest heritage attractions are sited on the region.

The East Coast & Midlands Region of Ireland has a huge amount to offer visitors in terms of places to go and things to see.

The East Coast & Midlands region is a treasure trove of wonderful places to visit and things to do. You will be engrossed in a land of monastic sites, historic houses and castles, colourful gardens, fascinating museums and entertaining attractions. Delve into Irelands historic past with a visit to Newgrange, or a trip around an historic castle. Enjoy a family day out at one of the Open farms in the region or perhaps learn about the traditions of Irish Whiskey distilling at Tullamore Dew or Lockes Distillery. Relax and enjoy the beauty of the Japanese Gardens. There really is so much to discover and enjoy!

The East Coast and midland region plays host to many attractions:-
Powerscourt, Kilruddery. Russborough, Avondale and Mount Usher Gardens, The Irish national Stud and Japanes Fiachra Gardens, Castletown, Peatland World Visitor Centre to mention just a few.
More information?
Contact:
East Coast & Midlands Tourism

Dublin Road

Mullingar
Co Westmeath
Ireland
Web: www.eastcoastmidlands.ie
Email: info@eastcoastmidlands.ie
Tel: +353 (0)4448761
Fax: +353 (0)4440413
Ireland Heritage links
County Carlow | Dublin | East Coast and Midlands | HISTORIC IRELAND | Ireland West | North West Ireland | OPW Heritage Card | Shannon, Bunratty Castle and Folk Park | South East Ireland | South West Ireland | TOURISM IRELAND |
Republic of Ireland Heritage links
County Kerry Killarney |
County Information
Republic of Ireland
County Carlow | County Cavan | County Clare | County Cork | County Donegal | County Dublin | County Galway | County Kerry | County Kildare | County Kilkenny | County Laois | County Leitrim | County Limerick | County Longford | County Louth | County Mayo | County Meath | County Offaly | County Roscommon | County Sligo | County Tipperary | County Waterford | County Westmeath | County Wexford | County Wicklow | Dublin City |
Northern Ireland
Belfast | County Antrim | County Armagh | County Coleraine | County Down | County Fermanagh | County Londonderry | County Monaghan | County Omagh | County Tyrone | Derry City |