OPW Heritage Card
---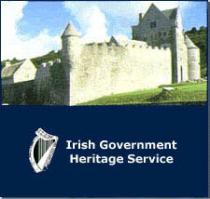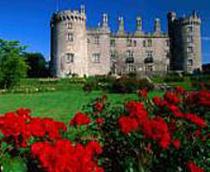 OPW Heritage Card
HISTORY AND HERITAGE OF IRELAND
Explore Ireland's Heritage
The OPW Heritage Card opens the door to many of Ireland's finest heritage sites. It will give you unlimited admission for one year to many of the finest heritage sites throughout the country.
The card can be purchased in any of the following ways:
- Simply print off and complete the form below and either fax or post it to us. You can also cut and paste the form into a Word document and email it to: heritagecard@opw.ie. We will send you your Heritage Card within 28 days.
- If you are travelling soon then a Heritage Card can be purchased at all of the fee paying OPW/Department of the Environment, Heritage & Local Government heritage sites.
If you are looking for the ideal gift why not choose a Heritage Card which is available in a Gift Wallet.
More information?

Web: www.heritageireland.ie/en/Info/HeritageCards/
Email: heritagecard@opw.ie
Tel: +353 (0)1 647 6592
Fax: +353 (0)9373395
Ireland Heritage links
County Carlow | Dublin | East Coast and Midlands | HISTORIC IRELAND | Ireland West | North West Ireland | OPW Heritage Card | Shannon, Bunratty Castle and Folk Park | South East Ireland | South West Ireland | TOURISM IRELAND |
Republic of Ireland Heritage links
County Kerry Killarney |
County Information
Republic of Ireland
County Carlow | County Cavan | County Clare | County Cork | County Donegal | County Dublin | County Galway | County Kerry | County Kildare | County Kilkenny | County Laois | County Leitrim | County Limerick | County Longford | County Louth | County Mayo | County Meath | County Offaly | County Roscommon | County Sligo | County Tipperary | County Waterford | County Westmeath | County Wexford | County Wicklow | Dublin City |
Northern Ireland
Belfast | County Antrim | County Armagh | County Coleraine | County Down | County Fermanagh | County Londonderry | County Monaghan | County Omagh | County Tyrone | Derry City |