TOURISM IRELAND
---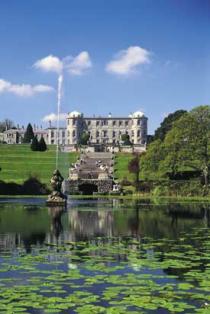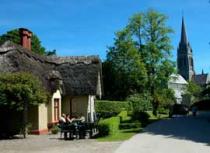 TOURISM IRELAND
From the bright lights of Dublin, Cork, Galway, Limerick, Kilkenny and Waterford in the Republic of Ireland, and Belfast, Londonderry, Newry, Lisburn and Armagh in Northern Ireland, to the breathtaking countryside in between - Ireland can deliver a host of activities along the way!
As well as being hip, vibrant and cosmopolitan, Ireland's urban hubs are perfectly formed for city breaks. Not too big to be overwhelming, and not so small that you get bored, Ireland's cities serve up everything from high art to high style.
Boasting breathtaking landscapes, magnificent waterways, and castles that come alive with historical significance, you'll be spoilt for choice for things to see and do when you visit Ireland.
Whether your passion is golf, fishing or even splashing about on a surfboard, Ireland has the perfect locations, not to mention the best natural backdrops in the world.
Capture the imagination with a visit to one of Ireland's castles, monuments,stately homes, or beautiful gardens, many with compelling tales of times gone by.
For further information please browse this web site or go to www.tourismireland.com or telephone 0800 0397000.
More information?

Web: www.tourismireland.com
Ireland Heritage links
County Carlow | Dublin | East Coast and Midlands | HISTORIC IRELAND | Ireland West | North West Ireland | OPW Heritage Card | Shannon, Bunratty Castle and Folk Park | South East Ireland | South West Ireland | TOURISM IRELAND |
Republic of Ireland Heritage links
County Kerry Killarney |
County Information
Republic of Ireland
County Carlow | County Cavan | County Clare | County Cork | County Donegal | County Dublin | County Galway | County Kerry | County Kildare | County Kilkenny | County Laois | County Leitrim | County Limerick | County Longford | County Louth | County Mayo | County Meath | County Offaly | County Roscommon | County Sligo | County Tipperary | County Waterford | County Westmeath | County Wexford | County Wicklow | Dublin City |
Northern Ireland
Belfast | County Antrim | County Armagh | County Coleraine | County Down | County Fermanagh | County Londonderry | County Monaghan | County Omagh | County Tyrone | Derry City |