Places to Visit in Kilkenny, County Kilkenny, Republic of Ireland
---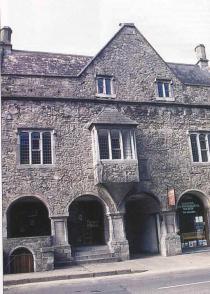 Rothe House
Parliament Street
Kilkenny
County Kilkenny
Tel: +353(0)56 22893
Email: click here


HISTORIC HOUSES, CASTLES, GARDENS AND MUSEUMS IN COUNTY KILKENNY
As a centre of civilisation and culture for more than a millennium, Kilkenny offers a unique selection of historic sites and buildings from the seventh century A.D. onwards. These reflect the city's status and heritage as 'Ireland's Medieval Capital'.
Rothe House is an example of a typical middle class house of the Tudor period. It was built by a rich merchant, John Rothe and his wife Rose Archer during the years 1594-1610. Rothe placed his arms and those of his wife over the main gate, where they may still be seen. In his 'great stone mansion' he and his wife had twelve children.

In a detailed will made one year before his death in 1620, Rothe gives us a clear picture of his family, his house and his property. The family lived here in some splendour and there is much evidence of music and literature. There were two sunny courtyards for recreation and leisure. In the second courtyard may be seen the only source of water, the well, with its well-house of 1604. Also in this courtyard there is a reconstructed megalithic tomb moved here for preservation.
The newly restored building contains the great common kitchen, the bakery and the brewhouse. Kilkenny Archaeological Society bought the property in 1960. The building contains an interesting collection of pictures and artefacts relating to Kilkenny's past. The reception room has some fine oak furniture and charming pictures. There is a fascinating museum collection which includes an extensive collection of costumes.

Family history research service is provided by Kilkenny Archaeological Society, at Rothe House, in tracing ancestors whose roots lie in the Kilkenny area.

Facilities
Historic House, Car Park, Private Group Tours, School Tours Available,
Prices per Person unless specified


Admission
Adults £2.00
Children £1.00

In case of alteration, please check prices, opening times and any specific important information before booking or visiting