Places to Visit in Carrick-on-Suir, County Tipperary, Republic of Ireland
---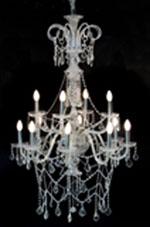 Tipperary Crystal
Barrynoran,
Carrick-on-Suir
County Tipperary
Tel: 00353-51-641188
Fax: 00353-51-641190
Email: click here
Website: click here


HISTORIC HOUSES, CASTLES, GARDENS AND MUSEUMS IN COUNTY TIPPERARY
Tipperary Crystal was founded in 1988 by a group of ex-Waterford Crystal Master Craftsmen, whose desire it was to use their skills and expertise in the continuation of the art of crystal making, as traditionally practised by Irish craftsmen for hundreds of years.
Each piece of Tipperary Crystal is hand-crafted here on the premises and is of excellent design, superb quality and good value, all achieved with the same tools of the trade employed by master craftsmen of Ireland for over 200 years.
In 1990 Tipperary Crystal became the first Irish Crystal Company to be awarded the Quality Association of Ireland's 'Q' mark and the international Quality Standards ISO 9002 mark for its quality control system.
1991 began with the launch of Tipperary at Tiffany's in New York. This exclusive range of Crystal was designed by the renowned Irish Designer Sybil Connolly. Her inspiration came from the wooden trellis work on the exterior of the 'Swiss Cottage' in Cahir, Co. Tipperary, which was built for the earl of Glengall in the early 19th century.
Tipperary distributes its Crystal worldwide and accounts in many premium US retail outlets. Tipperary Crystal has also begun to attract large amounts of interest from the Far Eastern, Asian and Australian retailers. In the past Tipperary Crystal has sponsored the Trophies for the Volvo Masters and matchplay events in Asia.
The Thatched Cottage home of Tipperary Crystal, in the scenic valley of The Slievenamon Mountains on the south east coast of Ireland, has become synonymous with the production of Fine Irish Crystal.
The design and layout of the factory and showrooms make Tipperary Cyrstal an ideal tourist attraction. Guided Tours provide the visitor with a window to the world of the skilled artisans of Tipperary as they produce breathtakingly beautiful Crystal items that can only be described as masterful works of art.
Tipperary Crystal has no hesitation in claiming that it's Crystal can be compared to any of the world's top crystal manufacturing companies, and are always working on ideas for new product ranges to add to their existing extensive range. And, if someday you find yourself in the County of Tipperary, we invite you to come by and watch us ply our craft.
In case of alteration, please check prices, opening times and any specific important information before booking or visiting