Hotels in Tralee, County Kerry, Republic of Ireland
---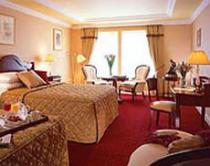 Meadowlands Hotel
Oakpark
Tralee
County Kerry
Tel: + 353 (0) 66 718 0444
Fax: + 353 (0) 66 718 0964
Email: click here
Website: click here


Situated on beautifully manicured gardens, the Meadowlands Hotel is a relaxing and enchanting oasis, located just 1km from Tralee town centre.
The hotel is conveniently located at the gateway to the Kingdom of Kerry, and is the ideal focal point for any visitors' tour of the county.
Your stay in the Meadowlands Hotel is guaranteed to be a pleasurable experience. This intimate and exclusive hotel is generally regarded as the ideal getaway in which to relax and unwind from the pace of modern life.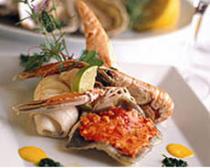 Accommodation
Rooms: 58
Ensuite Rooms: 58
Satellite TV in Bedrooms: Yes
Facilities
Room Service, Tea Coffee making, Direct Dial Telephone, Television, Internet Access, Parking, Jacuzzi,
Restaurant
RESTAURANT
The jewel in our crown has to be 'An Pota Stóir' Restaurant. Our proprietor, Paddy O'Mahony operates his own fishing boats and as a result we pride ourselves in being able to offer our customers the freshest of locally caught seafood and shellfish within hours of his boat landing.
The atmosphere is at once both relaxed and informal while also being eminently suitable for a more formal gathering. The decorative detail in the Restaurant accurately reflects the speciality of the house-seafood.
Although mainly a seafood restaurant, the menu caters for all palates and preferences. The Restaurant is fast gaining a reputation for delightful and inventive menus among locals and tourists.
An Pota Stóir Restaurant has been awarded the R.A.C Fine Dining Award, Leading Restaurants Dining Award, and no fewer than five medals, two gold, in the Culinary Grand Prix in 2002.
We are honourably mentioned in both the Georgina Campbell Jameson Guide, and the Bushmills Good Food Guide.
BAR
No stay in the Meadowlands Hotel would be complete without a visit to Johnny Franks Bar.

Divided into two floors, the décor lends an intimate feel to this larger bar. The menu offered in the bar is second to none, and it is at the leading edge in pub fare.

Johnny Franks was awarded the B.I.M Seafood Circle Pub Lunch Award 2002 and 2003

Weddings and Conferences
WEDDING
Kerry's newest and most exciting wedding venue is located at the Meadowlands Hotel. The intimate setting of 'An Meitheal' Ballroom surrounded by manicured gardens, is the ideal location for your special day. Let your guests feast upon award winning freshly prepared local cuisine, while experiencing personalised white glove service.
CONFERENCES
Our 'An Meitheal' Conference Centre opened in November 2002 to great acclaim. Our multipurpose ballroom accommodates up to 180 people, banquet style, and 250 people, theatre style.

The Conference Centre has been equipped with state of the art audiovisual technology, adjustable lighting and air conditioning.



Leisure facilities
Golf, Fishing, Riding, Historic Houses, Museums, nearby.
In case of alteration, please check prices, opening times and any specific important information before booking or visiting