Dublin
---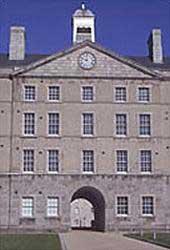 National Museum of Ireland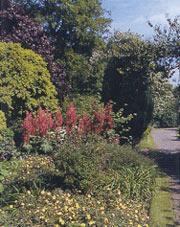 Talbot Botanic Gardens
Dublin
Dublin, the Republic of Ireland's capital, is situated on the east coast of Ireland and bordered by County Meath, County Kildare and County Wicklow.
With a a population of around 1.2 million, Dublin in recent years has become one of the most popular and fashionable cities in Europe.
The Irish are often regarded as amongst the friendliest in Europe so the charming Dubliners coupled with a plethora of restaurants, pubs and bars make Dublin a city well worth visiting.
Dublins 1000 pubs are renowned around the world and are a part of Dublins living culture. The pubs are brimming with character and in any one of them you can sample a drop of the world famous Guinness.
Temple Bar is a very popular and fashionable area to imbibe in a pint of "the black stuff" but you will find a plethora of pubs and bars, old and modern in and around Dublin.
Dublin is a modern, cosmopolitan city – something that is reflected in its vast array of restaurants on offer. Whatever your taste or budget; there is a wide variety of restaurants to choose from during your stay in Dublin.
Wherever you eat, portions will be generous, especially in pubs. With its coastal location, it's not surprising to find so much seafood on offer in Dublin, in particular smoked salmon and oysters are a favourite and are usually consumed with a Guinness!
Golf is big around Dublin and with over 60 of Irelands finest golf course within the greater Dublin area so it is no wonder that many people are attracted to the city for this very reason.
There are also a wealth of historic attractions and heritage sites to visit in Dublin city and its environs:- The Dublin Writers Museum, James Joyce Museum, Shaw Museum, Malahide castle, Fry Model Railway, Tara's Palace, Talbot Botanic Gardens, Ardgillan Castle, The Bank of Ireland Arts Centre, Chester beatty Library, Dublin City Gallery, Guinness Storehouse, Herladic Museum, Irish Jewish Mueum, National Gallery of Ireland, National Museum of Ireland, National Museum of Natural History, National Photographic Archive, National Print Museum, National Wax Museum, Number Twenty Nine - Georgian House Museum, Pearse Museum, The Casino, Marino, The GAA Museum & Croke Park Stadium Tour, The Old Jameson Distillery, Waterways Visitor Centre, Ye Olde Hurdy-Gurdy Museum of Vintage Radio, Bridge Art Gallery, Gallery 29, Giles Norman Photography, Graphic Studio Gallery , Maritime Institute Museum, Neptune Gallery, Royal Hibernian Academy, Temple Bar Gallery and Studios, The Bram Stoker Dracula Experience, Trinity College
More information?
Contact:
DUBLIN Tourist Information Office.
Dublin Tourism Centre, Suffolk Street,
Dublin 2
Ireland
Web: www.visitdublin.com
Tel: +353 (0)1 605 7799
Ireland Heritage links
County Carlow | Dublin | East Coast and Midlands | HISTORIC IRELAND | Ireland West | North West Ireland | OPW Heritage Card | Shannon, Bunratty Castle and Folk Park | South East Ireland | South West Ireland | TOURISM IRELAND |
Republic of Ireland Heritage links
County Kerry Killarney |
County Information
Republic of Ireland
County Carlow | County Cavan | County Clare | County Cork | County Donegal | County Dublin | County Galway | County Kerry | County Kildare | County Kilkenny | County Laois | County Leitrim | County Limerick | County Longford | County Louth | County Mayo | County Meath | County Offaly | County Roscommon | County Sligo | County Tipperary | County Waterford | County Westmeath | County Wexford | County Wicklow | Dublin City |
Northern Ireland
Belfast | County Antrim | County Armagh | County Coleraine | County Down | County Fermanagh | County Londonderry | County Monaghan | County Omagh | County Tyrone | Derry City |